Are there alternatives to using PIR Insulation Boards?
Recently the construction sector has been hit with ongoing price increases on PIR Insulation, which has affected many businesses large and small.
Why are there Price Increases?
The price increase on PIR Insulation (Polyisocyanurate) started back in 2016, and has continued to the present day. This price increase is due to a material shortage.
The price increases range from 8% – 12%!
This level of inflated pricing is resulting in unsustainable increases for many construction firms.
A list PIR Insulation manufacturers applying these increases are;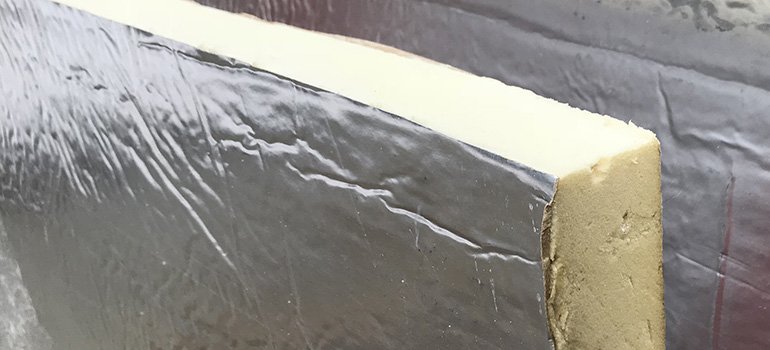 Suitable PIR Board Replacements
Multifoil Insulation is the perfect alternative to PIR boards, especially in the instance of the price increases and extended lead times. SuperQuilt Insulation is the highest performing and most popular multifoil on the market.
Advantages of using SuperQuilt Insulation:
SuperQuilt is equivalent to approximately 80mm PIR Insulation (Installed).
SuperQuilt is equivalent to approximately 60mm PIR Insulation (Continuous).
This Multifoil is 36% more cost effective compared to 75mm PIR Insulation.
An impressive 0.02 level of Emissivity, compared to 0.05 on PIR Insulation.
No Cutting of Boards with SuperQuilt, instead simple to cut and flexible foil.
SuperQuilt has Built-in Vapour Control Layer.
SuperQuilt compresses down to less than 10mm, allowing for easy installation of loft boards or battens.
A cleaner material to cut, with no floating or harmful dust particles.
Installation is simple, by simply stapling to timbers using 14mm staples.
This Multifoil Insulation is manufactured in the UK.
Using SuperQuilt in your project will save you space, money and ease in installation!
SuperQuilt is fully BDA, BBA & LABC certified, which is essential when going through building control.
 BreatherQuilt, a SuperQuilt Alternative for Roofs 
BreatherQuilt is a 40mm thick Breathable Multifoil for Pitched Roofs. We would  recommend replacing Rigid PIR Insulation with BreatherQuilt insulation.
BreatherQuilt has 13 layers, which compresses down to 7mm.
A 2 in 1 built in Breathable and Insulating Multifoil.
It is equivalent to 55mm Rigid PIR Insulation (Installed).
BreatherQuilt is also LABC Approved & BDA Certified.
How can using a Multifoil Insulation benefit me?
To see how our multifoil products can benefit your project, visit our Free to use Online U-value Calculator! This calculator gives you instant results in under 60 seconds. We have over 1000 solutions available!
We can also help you with Bespoke Calculations & Specifications direct from our technical team. Please email sales@multifoilsdirect.co.uk, or use our Contact Us page.
How can Multifoil's achieve a 0.18 U-value?
We have a specific post just for this common query. This alternate blog with display how to achieve a 0.18 U-value on your roof. Click Here! 
Where can I purchase SuperQuilt?
At Multifoils Direct, we offer next day delivery nationwide on orders over £100 (Ex Vat). Friday Afternoon & Weekend orders are delivered on the following Tuesday (Excl Bank Holidays)
Below are links to a selection of our Multifoil Insulation products:
SuperQuilt Multifoil Insulation
BreatherQuilt Multifoil Insulation
ThermaQuilt Multifoil Insulation
FloorQuilt Multifoil Insulation
BreatherFoil FR Venting Membrane
Prefer to place an order via phone? Please speak to our dedicated team on 0114 323 0045.
trending_flatBack to News