Multifoils Direct – Trade Pallet Deals
Multifoils Direct – Trade Pallet Deals
Here at Multifoils Direct, we offer a wide range of insulation materials as trade pallets and bundles. This makes our insulation as cost-effective as possible for anyone in the building trade. We understand that time is money and when ordering and organising materials for a job this needs to be as efficient as possible. We've created trade pallets that contain everything you'll need to complete an installation. If ordered before 2 pm we offer next working day delivery on all our trade pallets.
From roofs lofts walls floors to conservatories we have a trade pallet to suit each area of a home, retail, or commercial property.
YBS SuperQuilt is made from 19 layers of wadding and aluminium foil. True aluminium foil reflects up to 98% of radiant energy into the home. Additionally, it has a greater flame resistance than other products that don't have true aluminium foil outer layers.
SuperQuilt is the highest-performing fully certified multifoil on the market. It's currently certified by LABC, BBA, and BDA for Building Control. It can be used in all types of buildings new and old.
When ordering a trade pallet of SuperQuilt you can choose between 9 or 10 rolls of SuperQuilt 1.2m x 10m and 12 or 15 rolls of SuperQuilt 1.5m x 10m. You'll also receive free rolls of ThermaSeal Foil Joining Tape also include a  Heavy Duty Staple Gun Kit with 5,000 14mm Staples.
EcoTec FloorFoam is a brilliant way to insulate timber and concrete floors without having to pull up any floorboards. FloorFaom is a 4mm dense foam with true aluminium foil on either side.
When installing EcoTec FloorFoam on timber floor boards we recommend stapling it into place. However, this wouldn't work with concrete floors where you'd need either Double Sided Tape or a non-solvent adhesive to attach it to the concrete.
EcoTec FloorFoam can be used on any level in your home ground floors, and upper floors, and it works especially well in rooms above unheated spaces like garages. It works by blocking cold bridging and draughts from below. It also has the additional benefits of dampening sound and helping prevent condensation.
Many types of flooring can be laid on top of FloorFoam including:
laminate flooring
Wood
Underlay
Carpet
Vinyl Flooring
In our EcoTec FloorFoam Trade Pallets, you can choose between 15 or 9 rolls of FloorFoam. This will include 15 or 9 rolls of free ThermaSeal Foil Joining Tape depending on which quantity you order also we include a free Heavy Duty Staple Gun Kit with 5,000 14mm Staples.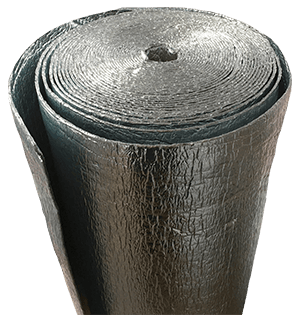 EcoQuilt Expert has been designed for a wide variety of applications.  Including Roofs, Walls, Floors, Conservatories, Garden Buildings, Caravans, and many more. It contains 6 layers of reflective material it's just 15mm thick in its open state and compressed it's just 6mm thick. This is equivalent to around 100mm of Glasswool it's also equivalent to 50mm Rigid Board such as Kingspan/Celotex.
EcoQuilt Expert is our most cost-effective insulation, a single square meter costs less than £5. It's definitely the highest performing when comparing Cost vs Performance.
When buying EcoQuilt Expert in a trade pallet you can purchase either 20 rolls of EcoQuilt Expert 1.2m x 10m or 20 rolls of EcoQuilt Expert 1.5m x 10m. You'll receive 10 FREE rolls of ThermaSeal Foil Joining Tape and you'll also get a FREE Heavy Duty Staple Gun Kit & 5,000 14mm Staples.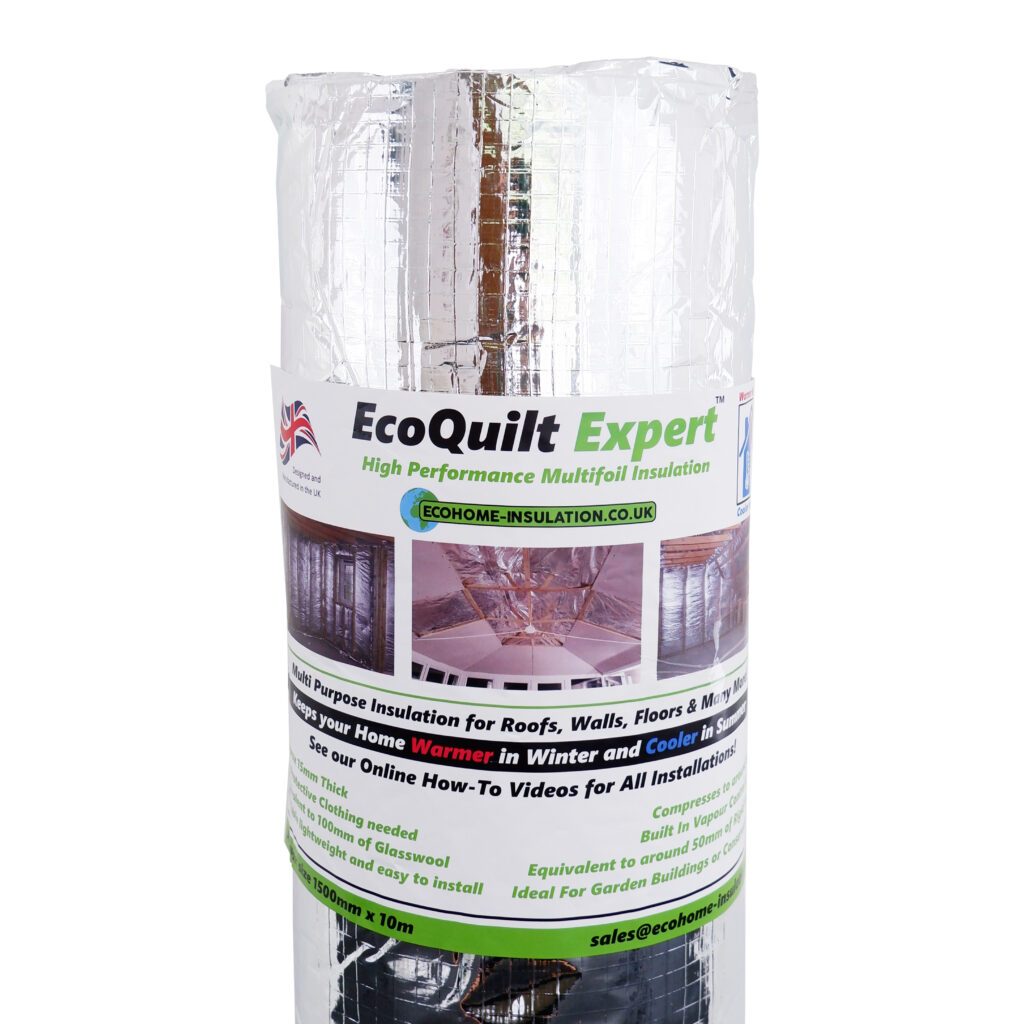 Delivery and Contact Information
Call us at 0333 577 0288 or request a call back HERE if you require any more information on our Trade Pallet Deals.
We off next working day delivery on all our trade pallets for orders placed before 2 pm (UK Mainland)
Check out our Instagram @multifoilsdirect
Multifoils Direct – Trade Pallet Deals
trending_flatBack to News