Shipping to Northern Ireland (NI) and the Republic of Ireland (ROI)
Shipping to Northern Ireland (NI) and the Republic of Ireland (ROI) using an EORI Number. Since the UK left the European Union, there has been a lot of confusion about Northern Ireland's status and how this has changed things like customs. Many of our customers say they are worried about the new rules for shipping to Northern Ireland (NI) and the Republic of Ireland (ROI), so we have compiled this guide…
Since October 1st, UK traders must submit all import declarations using the new Customs Declaration Service (CDS). The outdated Customs Handling of Import and Export Freight (CHIEF) system will also no longer accept export declarations as of April 1, 2023.
Tradespeople who are transitioning from CHIEF to CDS must register on the new platform and process the changes with your customs brokers. Your Economic Operator Registration and Identification (EORI) number is a necessary piece of data to finish your registration.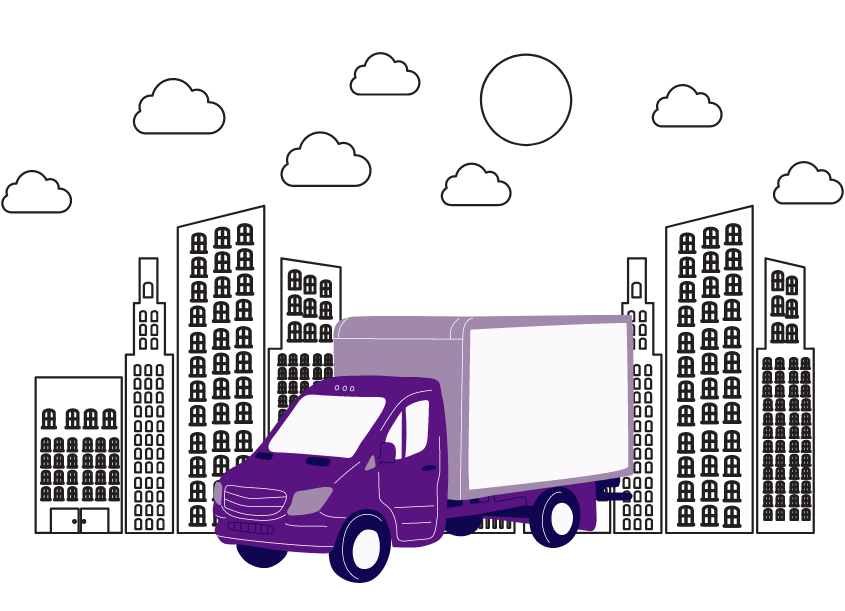 What is the number used for Economic Operator Registration and Identification?
To be able to correlate your customs actions with your trading activities, you or your company needs an Economic Operator Registration and Identification (EORI) number. The EORI number format varies between nations, both inside and outside the European Union. Yet normally, they are made up of 12 numbers and the nation's ISO code. An EORI number in the United Kingdom is formatted as follows:
GB123456789000
What purpose does an EORI number serve?
Although this differs between nations, EORIs are often necessary for all of your customs and commerce activities. The following are just a few examples of typical uses:
Whether you are a trader or a broker, association with a customs declaration.
Keeping products in a temporary storage facility inside a customs area (bonded warehousing).
Carrying out the role of a carrier.
Connection to a customs system when the owner of the EORI needs updates on the status of customs.
Can I get more than one EORI number?
More than one VAT number or EORI cannot be linked to a single Government ID.
CDS and EORI – FAQs
To register your business and authorise agents for some customs activities after migrating to CDS, you must utilise your EORI. With relation to EORI numbers and CDS, the following commonly asked questions are listed:
Existing EORI number; do I require a new one?
If your business's operations and conditions have not changed, you do not need to modify your EORI while switching to CDS. When your business registers for or deregisters from paying VAT or while you're processing a merger, those are examples of changing circumstances.
If I switch my EORI number while transitioning to CDS, will it cause a problem?
Wherever possible, it is recommended to update your EORI number before moving even though CDS permits doing so. By doing this, you may make sure everything is in order before finishing your move to CDS and avoid having to amend your EORI later.
Do I have to sign up for CDS more than once if I manage various EORI numbers under one duty deferment account?
This is dependent on how your group manages its customs-related activities. There is just one EORI number that needs to be linked to CDS if you utilise it across all of your papers. Nevertheless, you will also need to register any EORI numbers that you are currently using (as an importer, exporter, or declarant) along with your group one. The Customs Declaration System does not yet have the EORI live, so there is a potential that a declaration won't be completed if they are not.
Do outside parties need permission to use my EORI number?
A third party may use your EORI number on your behalf without requesting any special permission from CDS. Yet, without your explicit consent, a third party may not also act on your behalf (note that authorisation is required for other third-party activities, such as the use of your deferment account). You should maintain track of who you have given your EORI number to for direct or indirect representation so that you can quickly determine whether or not activity related to your EORI is authorised.
Get help and advice if you move goods between Great Britain and Northern Ireland >>
Sign up for the Trader Support Service to get advice on EORI numbers and moving goods between Great Britain and Northern Ireland.
Find more guidance on moving goods to and from Northern Ireland.
Check out our range of Multifoil Insulation HERE
trending_flatBack to News