YBS SuperQuilt Lite – Agrément Certified MultiFoil Insulation
YBS SuperQuilt Lite – Agrément Certified MultiFoil Insulation
Are you looking for certified high-performing multifoils insulation? You've come to the right place, here at Multifoils Direct we sell a wide range of MultiFoil insulation but we'd like to introduce you to YBS SuperQuilt Lite. SuperQuilt Lite had been designed to prevent all types of heat and energy transfer. It's most frequently used to insulate floors, walls, roofs, conservatories, garages, sheds, and many other areas of your property.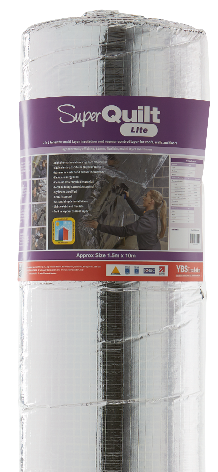 SuperQuilt Lite is a dual-use multifoil insulation it has high thermal properties and also creates a vapour control barrier.
What is SuperQuilt Lite?
SuperQuilt Lite is made from 9 layers of true aluminium foil and wadding which creates thermally efficient layers.
It has been guaranteed by UK industry standards, which will give you more confidence in its performance and dependability due to its certification.
Although this insulation is only 32mm thick it performs on par with 90mm of mineral wool insulation. Which makes it ideal for anyone insulating a small space.
To create the high-performing vapour control barrier all you need to do is tape and seal around all edges using ThermaSeal Foil Joining Tape.
YBS SuperQuilt Lite is manufactured in the UK and it's also made from 84% recycled materials.
Each roll is 1.5m x 10m which covers a 15m2 area.
SuperQuilt Lite has been created to help you save money on your energy costs. It was solely created as a reasonably priced means of also having a warmer, cozier house.
SuperQuilt Lite has an R-Value of up to 2.07 m2K/W.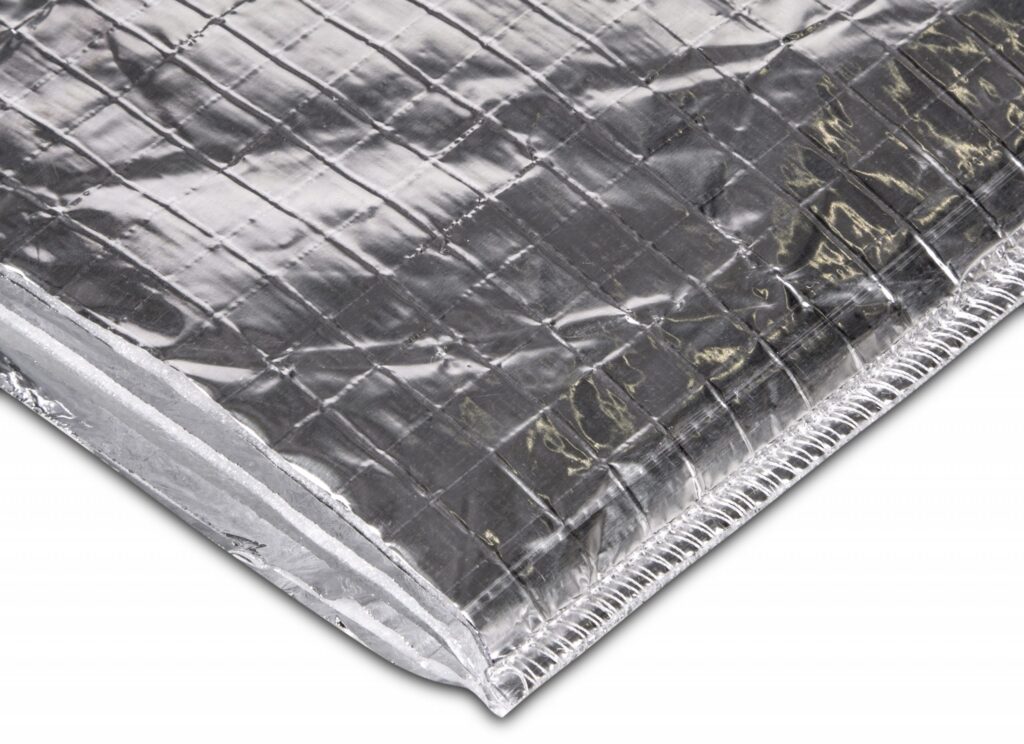 How To Order YBS SuperQuilt Lite:
for any orders placed before 2 pm, you are eligible for next working day delivery or you can choose a preferred date at checkout.
To find out how much insulation you need before placing your order try out our FREE U-Value calculator for all of our multifoil products.
If you have any questions about our insulation or the installation process call us at 0333 577 0288. You can also request a call back HERE.
MultiFoils Direct supplies a wide range of high-performing MultiFoil insulation solutions at the lowest direct trade price in the UK. We have foil insulation solutions for lofts, roofs, walls, floors, conservatories, garden buildings, and more!
Not sure which insulation you need?
We understand it can be confusing when choosing which insulation you require for your project. We have a handy Insulaton Buyers Guide which will help you find out exactly what you need.
trending_flatBack to News