Get Your Conservatory Summer Ready!
Get Your Conservatory Summer Ready! Even though Autumn may seem like a more appropriate time to insulate a conservatory it can have major benefits during the summer. Having a warm toastie home is at the forefront of everyone's mind during the cold winter months. Especially worrying about the cost of heating your home. However, with the increasing summer temperatures we've been experiencing the last few years, how can we forget the 40.3° temperatures last summer? Conservatory insulation is the best way to ensure your conservatory is cool all summer long.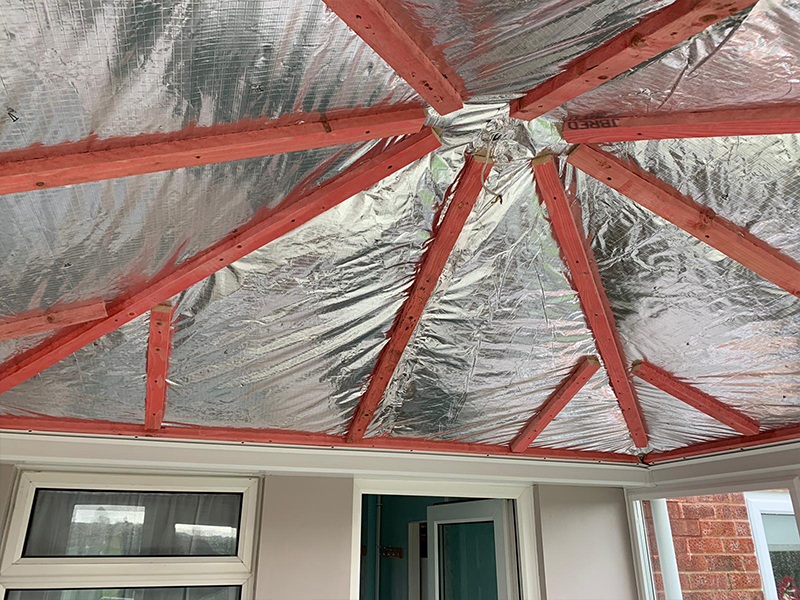 Facts About Conservatory Roofs
Did you know the older your conservatory is the more likely its roof is made out of polycarbonate? This plastic-like material has next to no insulating properties and massively affects how well your conservatory retains heat. The best thing to do would be to replace your old conservatory roof and replace it with a fully insulated roof however this can be very costly. This is why we've created a Conservatory Roof Insulation Kit which is a relatively small investment that will show immediate results. This kit works by reflecting excess heat away during the summer and retaining heat during the winter. This will reduce the need for fans to stay cool and reduce heat buildup in your conservatory.
Our Conservatory Insulation Kit uses YBS SuperQuilt or EcoQuilt Expert both types of insulation are suitable for insulating conservatory roofs.
Here's a list of benefits to EcoQuilt Expert:
6 Layer MultiFoil Insulation
Only 15mm thick and compresses down to 6mm when installed.
Flexible, Thin, and Easy to Install
High Performing Vapour Control Layer
R-Value of up to 2.27 m² K/W
UK Manufactured
Equivalent to 50mm Rigid PIR Insulation
Lightweight insulation, allowing for easy installation.
Here's a list of benefits of YBS SuperQuilt:
UK Manufactured
LABC, BBA & BDA Certified
Flexible, Thin & Easy to Install.
High Performing Vapour Control Layer
True Aluminium Outer Layers
Made from 83% Recycled Materials
R-Value of up to 3.0 m²K/W
Equivalent to 130mm of mineral Fibre insulation
Non-degradable maintaining thermal performance and product integrity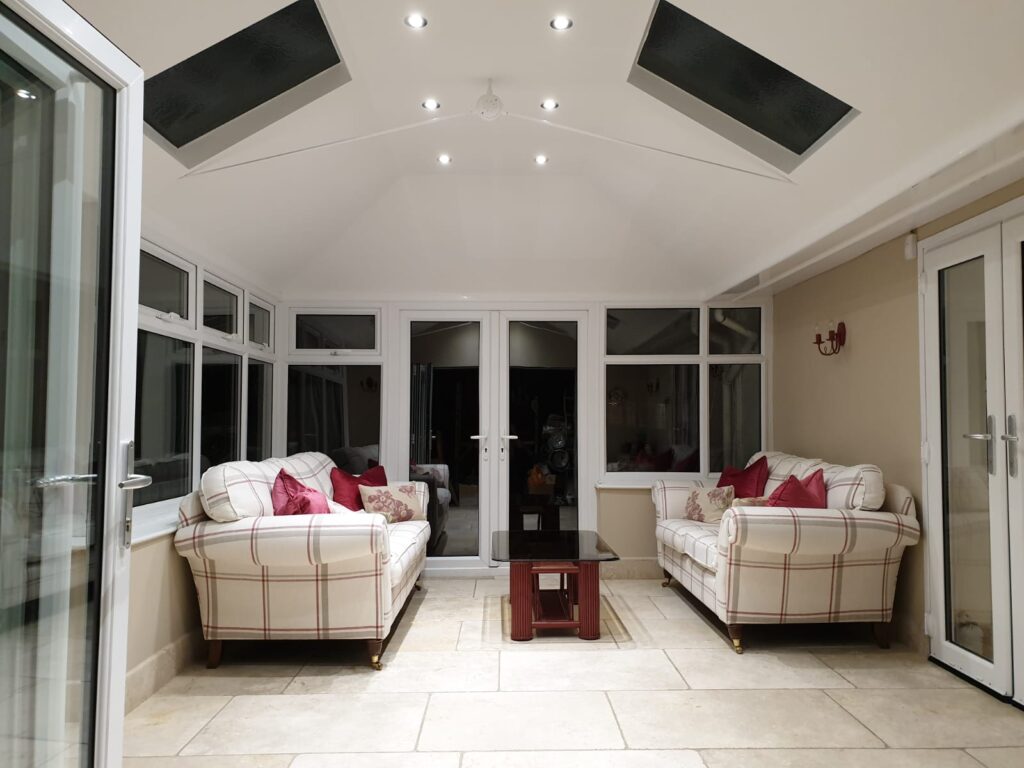 What do we provide in our Conservatory Insulation Kit?
Depending on the type of Insulation Kit you select (EcoKit / SuperKit)  you will receive the insulation material.
With each Conservatory Insulation Kit, you will also be supplied with Thermaseal Foil Joining Tape 
5,000 x 14mm Staples
If you're insulating a glass conservatory roof we recommend using a frosted glass film called ThermaFrost Conservatory Roof Window Tint. It prevents UV rays from entering the cavity between glass and reflective foil.
You can find everything you need to know about installing the Conservatory Insulation Kit HERE.
We also offer a Trade Pallet option for  EcoQuilt Expert Conservatory Insulation, the trade pallet Includes:
20 x Rolls of EcoQuilt Expert (12m² or 15m² Rolls)
8 x FREE Thermaseal Foil Joining Tape
FREE Heavy Duty Staple & 5,000 14mm Staples
20 Rolls of EcoQuilt 1.5m x 10m (15m²) Covers 300 m²
20 Rolls of EcoQuilt 1.2m x 10m (12m²) Covers 240 m²
If you require any further assistance at all, you can contact us – Send us a Message or Requesting a Callback or order online or via phone at 0333 577 0288
trending_flatBack to News