Your Ultimate Insulation Buying Guide
Not sure what you need for your project? This tool will help you decide - step by step with instant results!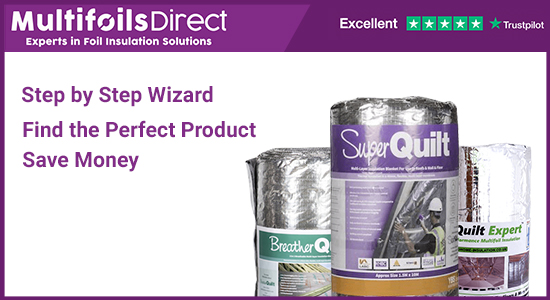 We know picking the perfect product for your project isn't always straight forward. Use the tool below to find out exactly what you need with our quick, simple, step by step process. If you need further advice, please don't hesitate to get in touch!
Step by Step
Easy to Use
Find Exactly What You Need
Save Yourself Money
Start Now!
Where would you like to Insulate?
Are you insulating within your home such as the roof, loft, walls or floors? Or are you trying to improve the efficiency of an external space such as a garage, conservatory, caravan or garden room / shed?
For your project we recommend...