The Ultimate Guide to Loft Insulation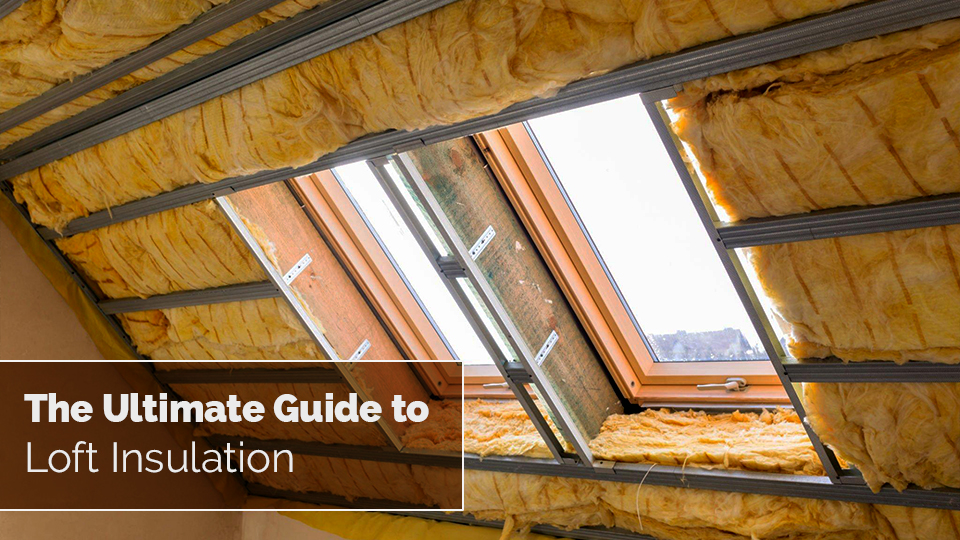 Loft insulation is essential to any home providing several benefits like energy saving, improved health, increased property value, and environmental sustainability. We will explore the different types of loft insulation and the benefits of Multifoil Loft Insulation.
Understanding the Importance of Loft Insulation
Loft insulation is a crucial element in maintaining a comfortable living environment and reducing energy costs. It helps to prevent heat loss through the roof, which can account for a significant portion of energy wastage in homes. Additionally, loft insulation improves thermal efficiency, reduces carbon emissions, and promotes environmental sustainability.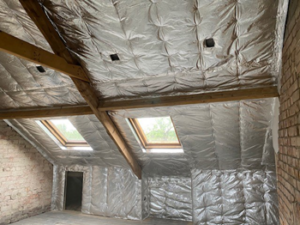 The main benefits of loft insulation
Energy Savings – The correct loft insulation significantly reduces heat loss, which leads to lower energy consumption and a reduction in energy bills. Homeowners can save up to 25% on their energy bills with adequate loft insulation.
Improved Health – Loft insulation prevents dampness, mould growth, and condensation which has a massive effect on your respiratory health. It'll create a healthier living environment for you as well as your family.
Increased Property Value – A well-insulated home is immediately more attractive to potential buyers. Energy-efficient homes are in high demand and loft insulation is a great way to achieve a more energy-efficient home. It can even increase the property value by up to 16%. 
Environmental Sustainability – Loft insulation massively reduces carbon emissions and helps combat climate change. By reducing heat loss, your home will consume less energy and help contribute to a greener future. 
Different Types of Multifoil Loft Insulation
There are a few different types of multifoil loft insulation available. They all have unique features and benefits. The most common forms of multifoil loft insulation include: 
YBS SuperQuilt 
YBS SuperQuilt is the highest-performing fully certified multifoil insulation on the market. It's certified by BBA, BDA, as well as LABC for Building Control. It's made from 19 layers of true aluminum foil and wadding. If you are going through building regulations and wanted to meet a specific U-Value this would be the product you'd go for. 
YBS BreatherQuilt 
YBS BreatherQuilt is our most unique multifoil insulation. Not only does it provide excellent thermal properties it also has a breathable membrane. It's installed over the rafters during roofing projects in place of a traditional breathable membrane which has no insulation properties. It protects your home from water damage that could see through the tiles but also allows excess moisture to escape and prevent any condensation and dampness from building up.
EcoQuilt Expert 
EcoQuilt Expert is another popular multifoil insulation that is used by many people wanting to upgrade their existing loft insulation. It comprises layers of foil and wadding similar to YBS SuperQuilt however it's more DIY-friendly due to how lightweight it is and how easy it is to install. 
Benefits of Multifoil Loft Insulation
Multifoil loft insulation has several advantages over traditional insulation materials. 
It has enhanced thermal performance, the reflective foil layers of multifoil insulation reflect radiant heat and prevent it from escaping through the loft and roof. This leads to improved thermal performance and reduces heat loss. 
Multifoil insulation is incredibly versatile, it's suitable for various applications not just loft insulation. It can also be used in walls, floors, garages, conservatories, caravans, and many more. It can easily be cut into shapes and it's flexible which makes it perfect for any small space. 
The installation process for multifoil insulation is relatively straightforward compared to other types of insulation which needs trained installers and specialist equipment. Multifoil insulation can be installed by anyone homeowners, DIY enthusiasts, or professionals. 
Also due to Multifoil insulation's thin and lightweight nature, it takes up minimal space which can save a lot of space and allows homeowners to maximise their loft space for storage or other purposes. 
Multifoil Loft Insulation Kits
We currently sell two types of loft insulation kits one for under the rafters as well as one for the loft floor. These kits include all the fixing equipment you'll need to complete the installation. 
Loft Floor Insulation Kit 
Our Loft Floor Insulation Kit reflects around 97% of radiant heat into your home, saving you masses of energy that would usually be lost with traditional material.
It replaces the need for any Itchy Fibre Glass and enables you to insulate, without raising the floor height and losing valuable space. The insulation supplied is; EcoQuilt Expert is also itch-free and will not shrink over time, unlike traditional loft floor insulation like Rockwool.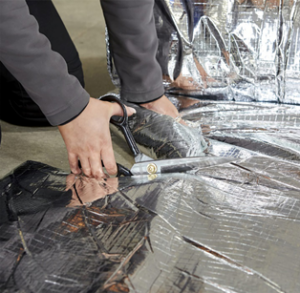 EcoPro Under Rafter Insulation Kit 
The EcoPro Under Rafter Insulation Kit is installed directly to the underside of your Roof Rafters. Once the multifoil insulation has been fitted your home will be more energy efficient. So, rather than your heat escaping directly through your roof, your heat energy will be reflected into your home and the cold will be reflected away.
The EcoPro Under Rafter Insulation Kit is affordable and is a fantastic investment. It also includes everything you will need to complete the installation yourself and to start making savings.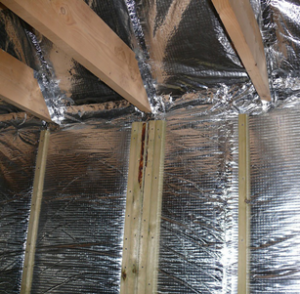 Delivery information
Any orders placed before 2 pm can receive next working day delivery or you can select a chosen day at the checkout. (UK Mainland)
Any orders placed after 2 pm on Friday and over the weekend will be dispatched Monday and delivered Tuesday.
Contact Information
To get in contact with a member of the team call us on 0333 577 0288 or you can also request a call back here.
trending_flatBack to News