Insulation: Foil, Fibre, or Foam, which is best?
Insulation: Foil, Fibre, or Foam, which is best?
The key to a warm home is insulation. Though there are many choices for insulating roofs and walls today, rock wool or fibreglass insulation is what most people think of. They insulate well and are affordable. But there is a more effective, but overlooked material – Multifoil!
Multilayer foil insulation can save energy costs, which is something at the forefront of most people's minds at the moment, and make your home more pleasant. It is easy to install and quite effective at reflecting heat, either back into the property in winter or out in summer.
So, what sets Multifoil apart from the other insulation alternatives, let's take a look…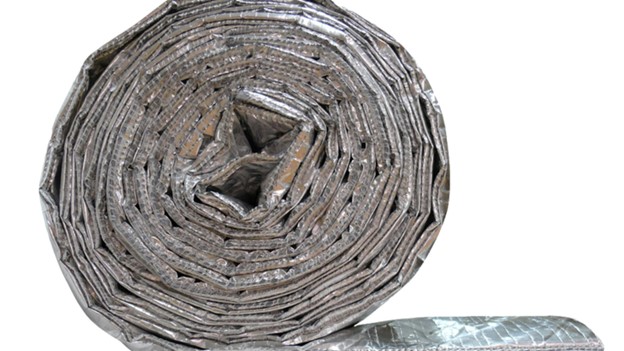 Why choose Multifoil?
Three important methods of heat transfer—convection, conduction, and radiation—are blocked by multifoil insulation. A thin yet dependable, reflecting outer layer covers multi-foil insulation, rerouting any radiation back into the space and preventing it from leaving.
Multifoil insulation is extremely cost-effective. Works wonders for saving space. It's still the best choice for both new construction and retrofit projects. You only need to choose one product to manage to insulate your walls, attic, and floor. Multifoil insulation can be used anywhere in the house, even for roof applications! This is probably one of the main reasons for opting to use Multifoil insulation as opposed to the alternatives; foam, spray, fibreglass, and foam board are all very effective insulating products but they all have their specific areas of the home where they are best utilised, and none of them can be used as the sole product to carry out all your insulation needs, whereas Multifoil insulation can be used all over the home.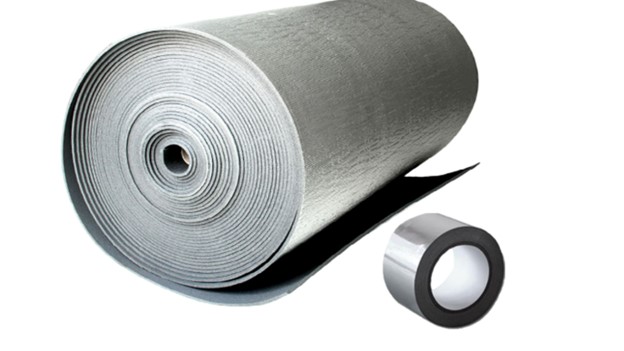 What Are The Benefits of Multifoil?
In addition to being highly effective insulation. Multifoil also reflects infrared energy into the space. Regardless of colour, the majority of building materials, including stone, wood, and brick, absorb about 90% of infrared light. Through this absorption, heat is easily lost, but multifoil stops this by adding a reflective layer, reflecting your infrared radiation into the space. The reflective coating on multifoil also creates a radiant and vapour barrier, protecting your project from condensation and ensuring that your home will be at the perfect temperature throughout the year.
In comparison, insulation blankets and rolls do not have the benefit of a vapour barrier, therefore can be damaged by condensation, which will negate their insulating qualities.
Is Multifoil Insulation Easy to Install?
The short answer is YES! And another benefit is that you won't need to purchase any specialist tools or personal protection equipment. At MultiFoils Direct we provide everything you need to insulate your home. Including some very helpful tutorials and videos should you run into any problems. Multifoil is simple to install as a DIY project. Unlike some other insulation alternatives. Liquid foam, sometimes called spray foam insulation for example is sprayed into place where it ultimately hardens into an insulating layer however can be a bit of an eyesore. It also requires professional installation, it is also challenging to remove once put in place.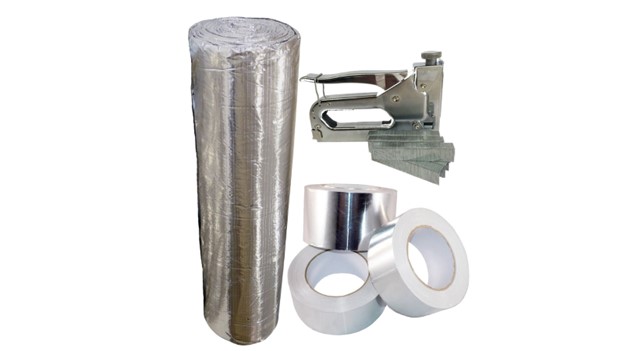 How Safe is Multifoil?
Multifoil insulation outperforms standard insulation. Multifoil insulation blocks heat transfer through all three methods (convection, conduction, and radiation), unlike rock wool insulation and other insulation products. With regards to health and safety measures, Multifoil insulation rolls do not release unpleasant fibres like rock wool or fibreglass insulation. Wool insulation fibres cause skin irritation and breathing issues. Multifoil insulation eliminates the need for masks during installation.
Different Types of Multifoil Insulation
Below we have detailed a few of our most popular products. Where they are best used to ensure the maximum energy efficiency for your home:
SuperQuilt – This product can be used for many applications, including but not isolated to Floors, Walls, and Roofs.
EcoQuilt – Similar to SuperQuilt, a multilayer blanket that can be used in many applications – a cheaper alternative to SuperQuilt!
Floor Foam – Perfect easy-to-install product, suitable for beneath laminate, wood, carpets, and more!
BreatherQuilt – For roof refurbishments or new builds
EcoAirtec –  Looking to insulate your shed? Roof, Walls, Floor? Our most cost-effective solution.
Delivery and Contact Information
We also offer FAST next working day delivery to the UK Mainland on orders placed before 2 pm.
If you require any further assistance at all, you can contact us – Requesting a Callback or order online or via phone at 0333 577 0288
Check out our Instagram @multifoilsdirect
trending_flatBack to News